Scene 1: embroidery on the back of a shirt with lace appliqué
half finished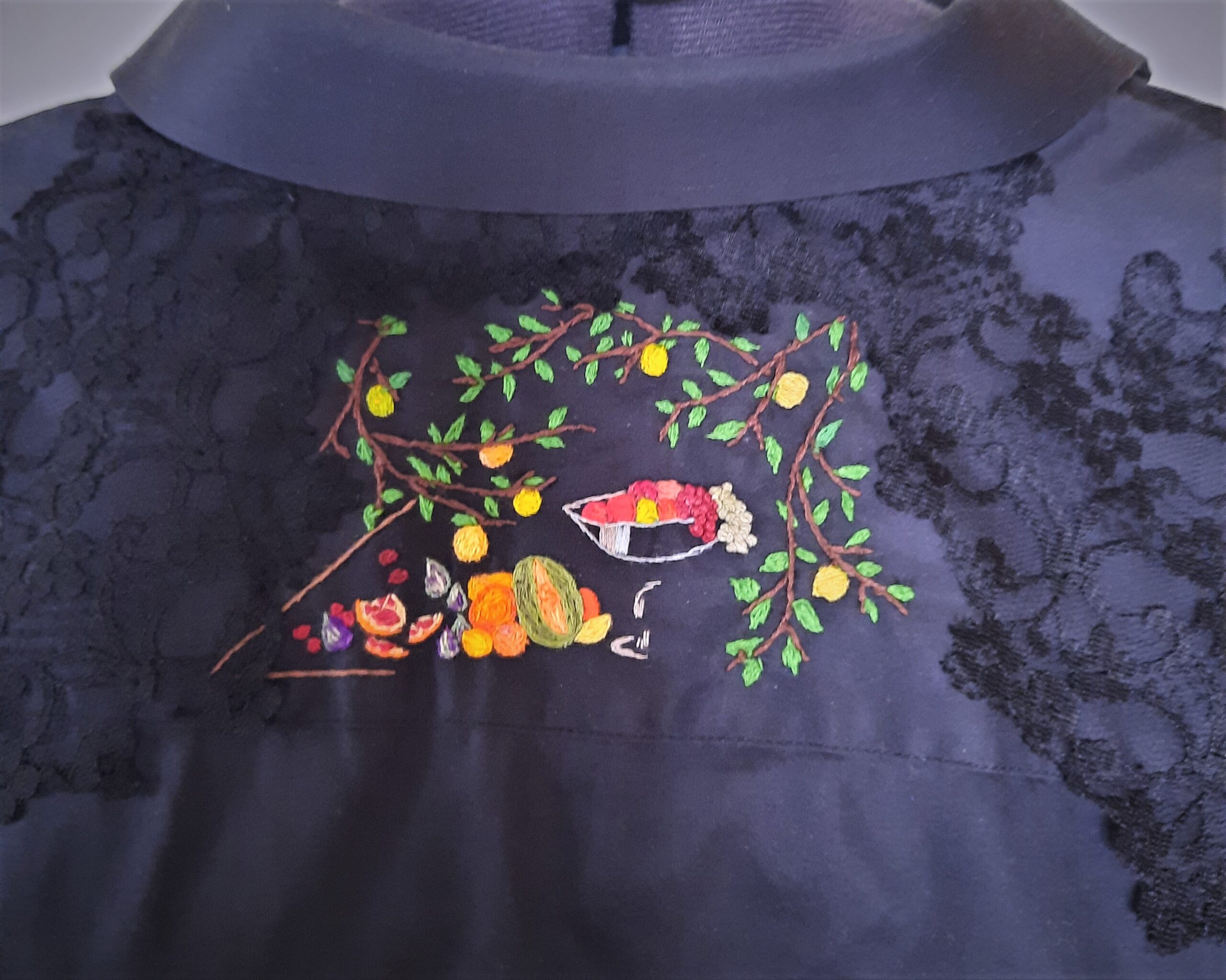 ♪♫
Scene 2: embroidery on painted fabric with layers of appliqué
it's coming along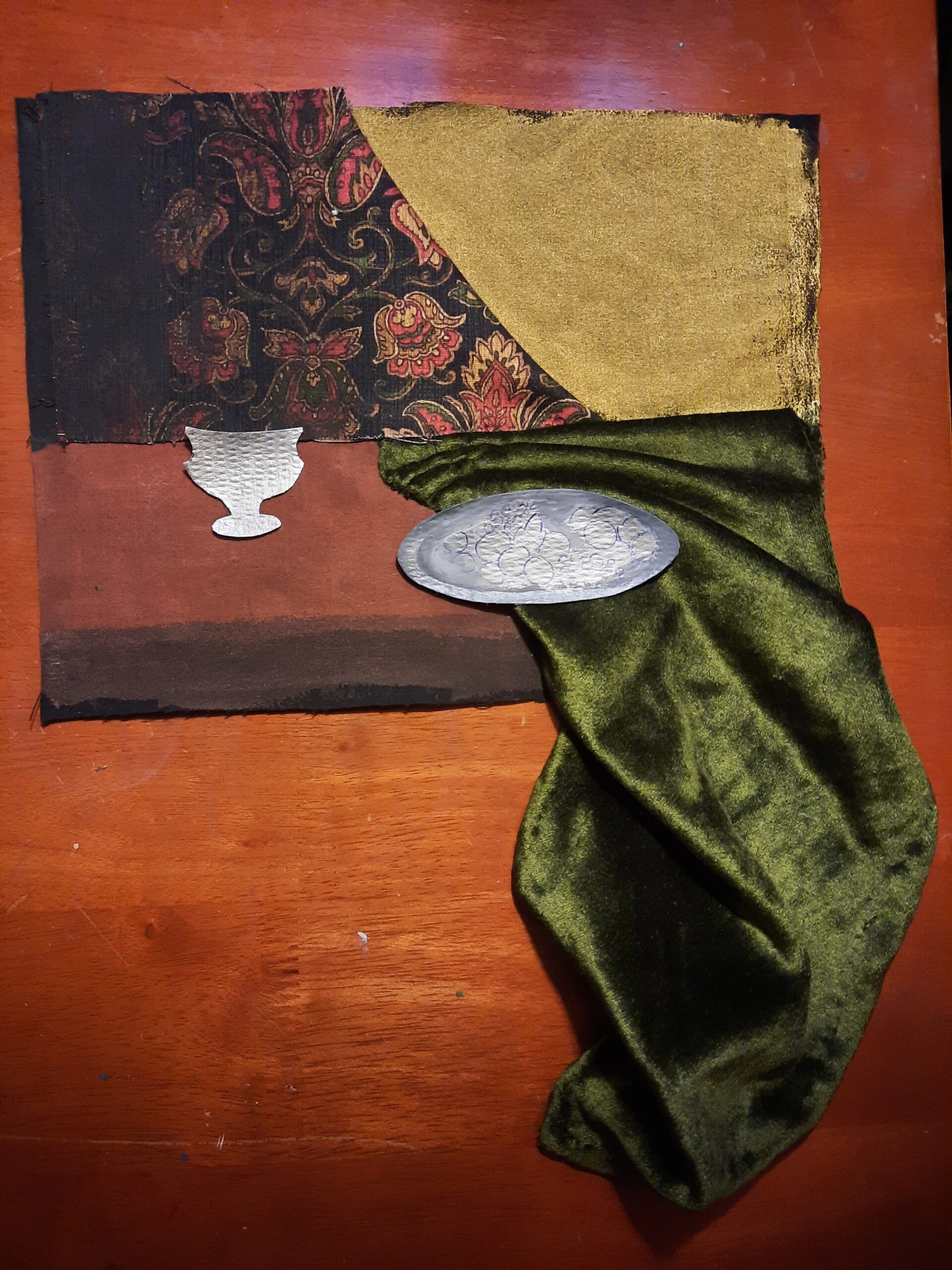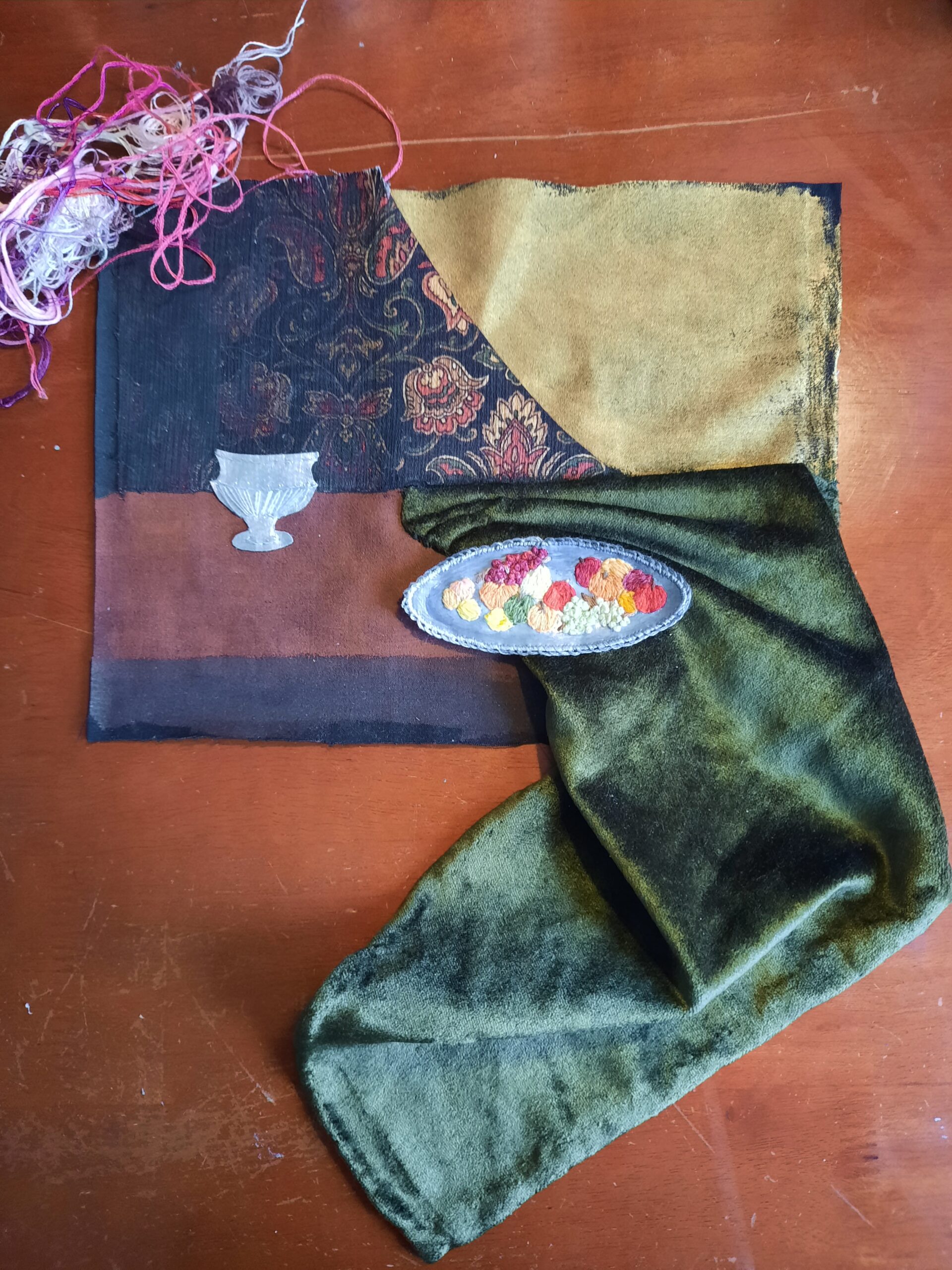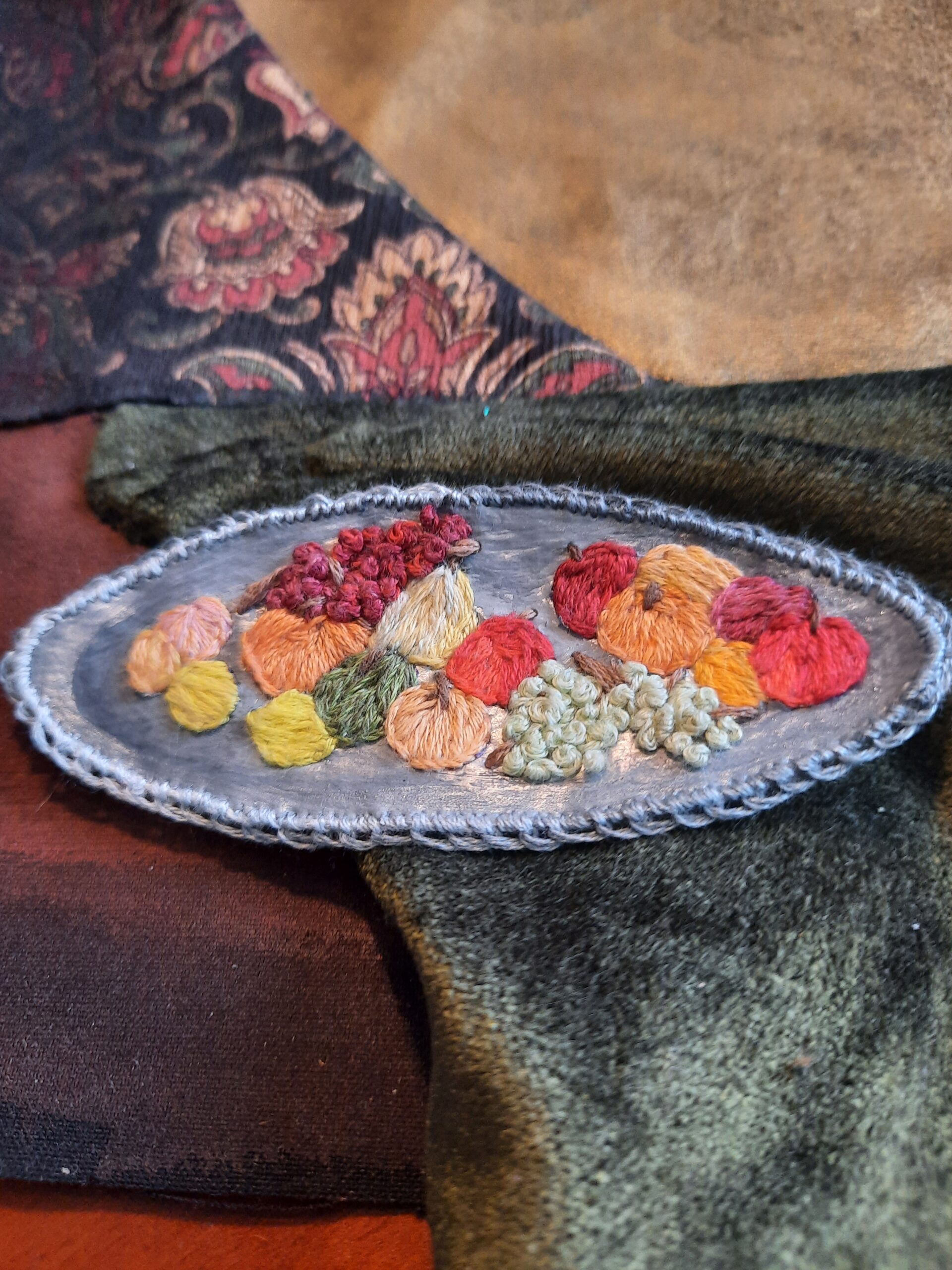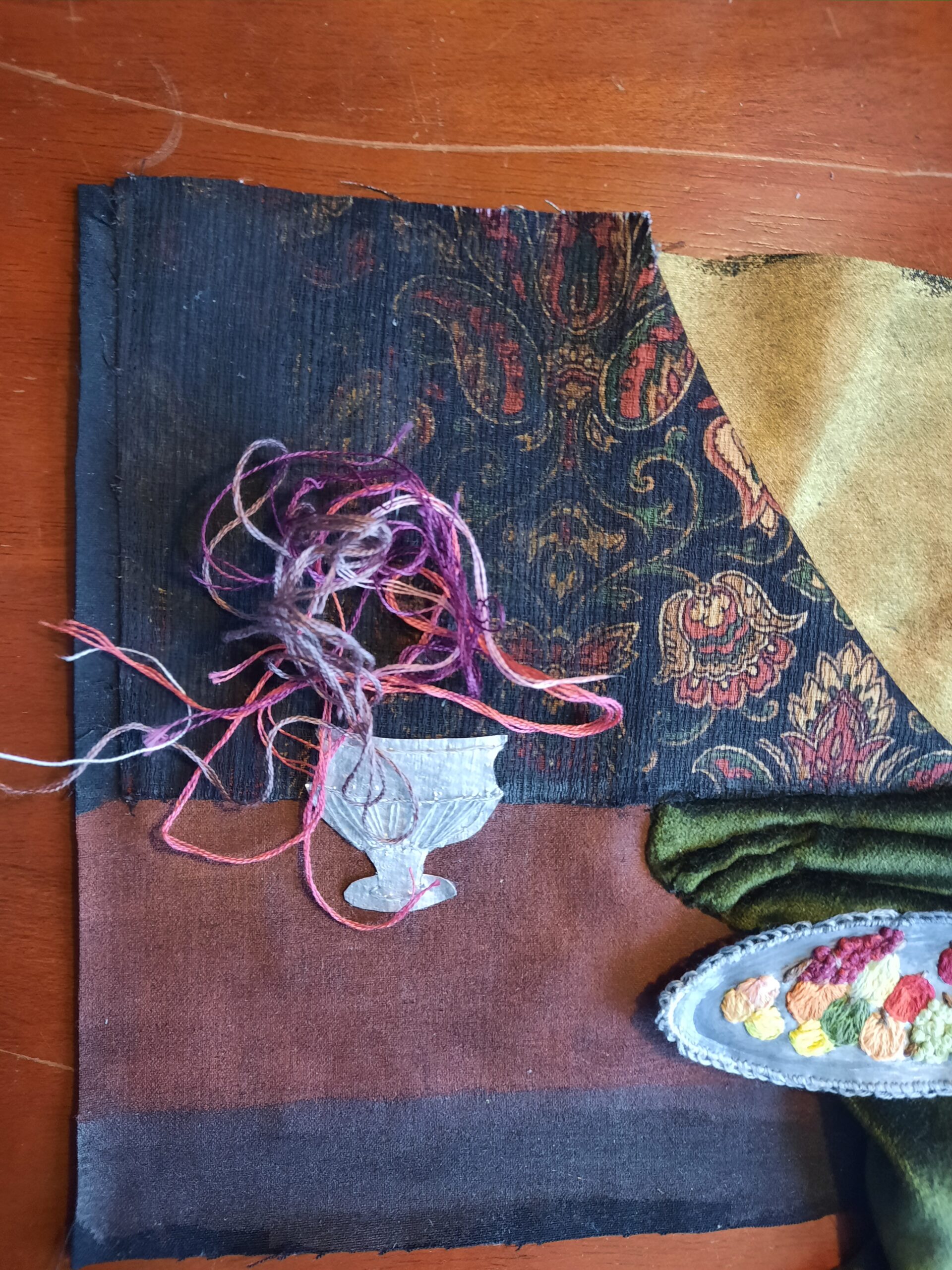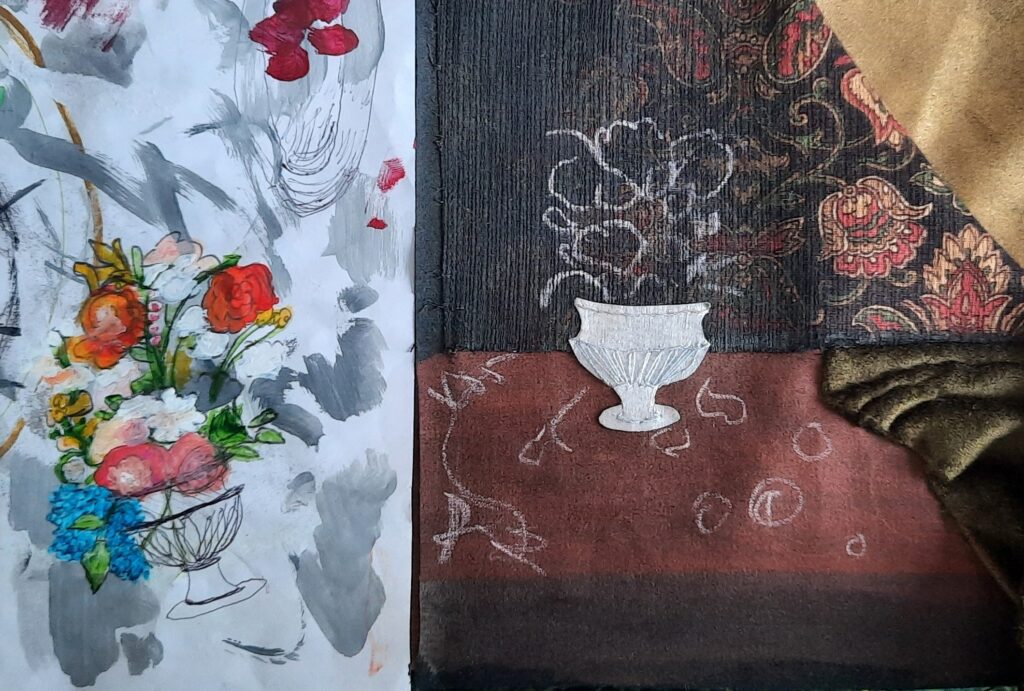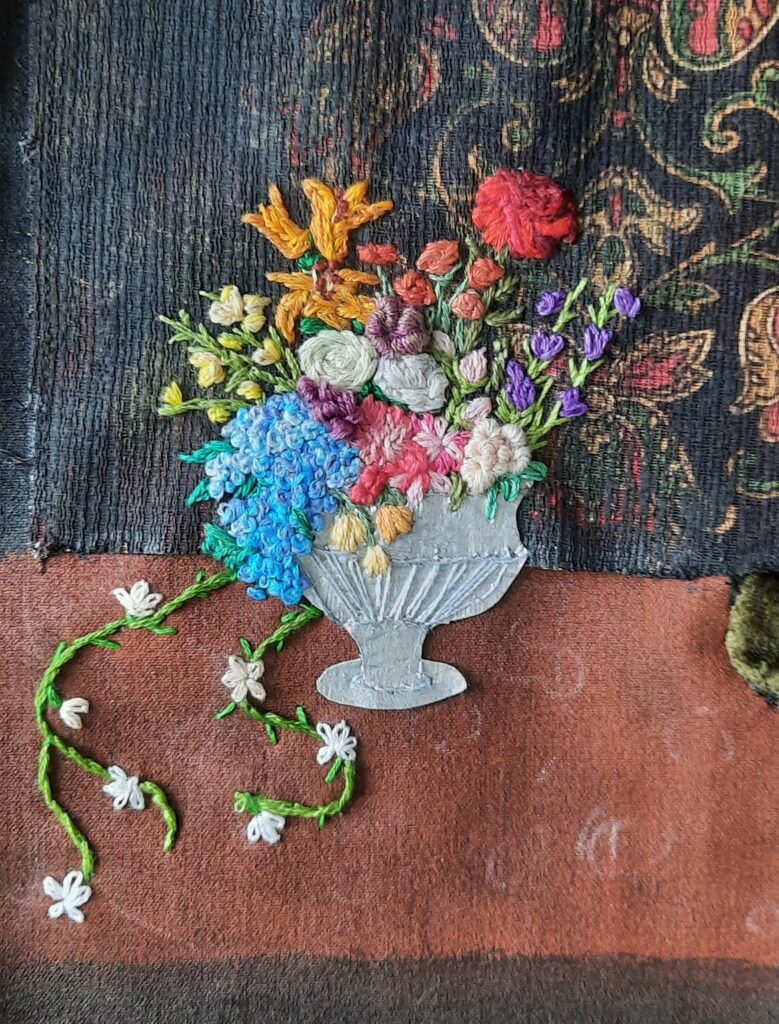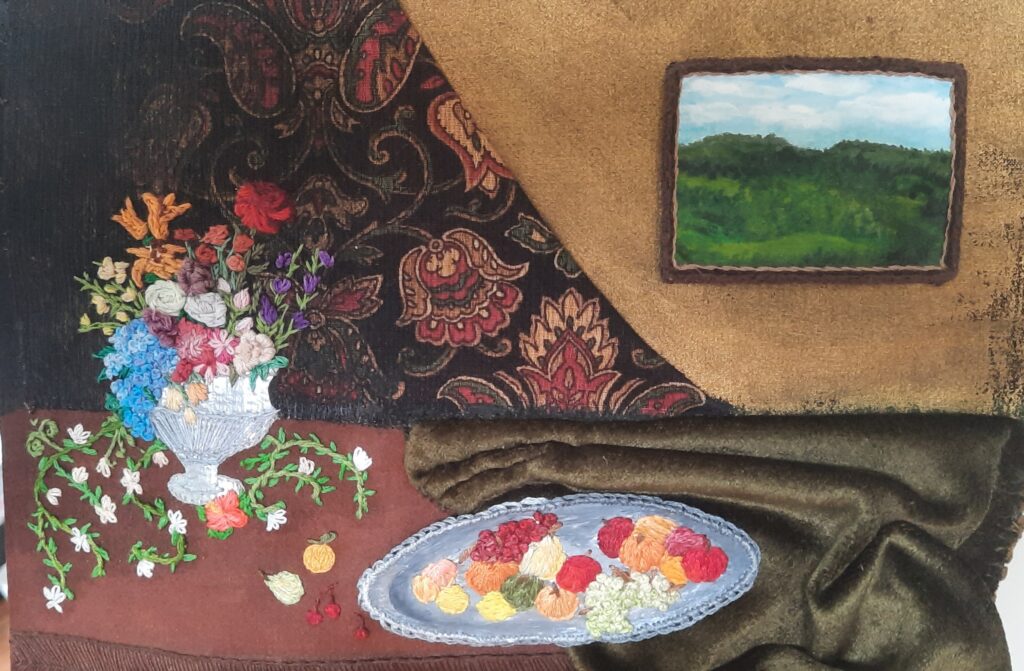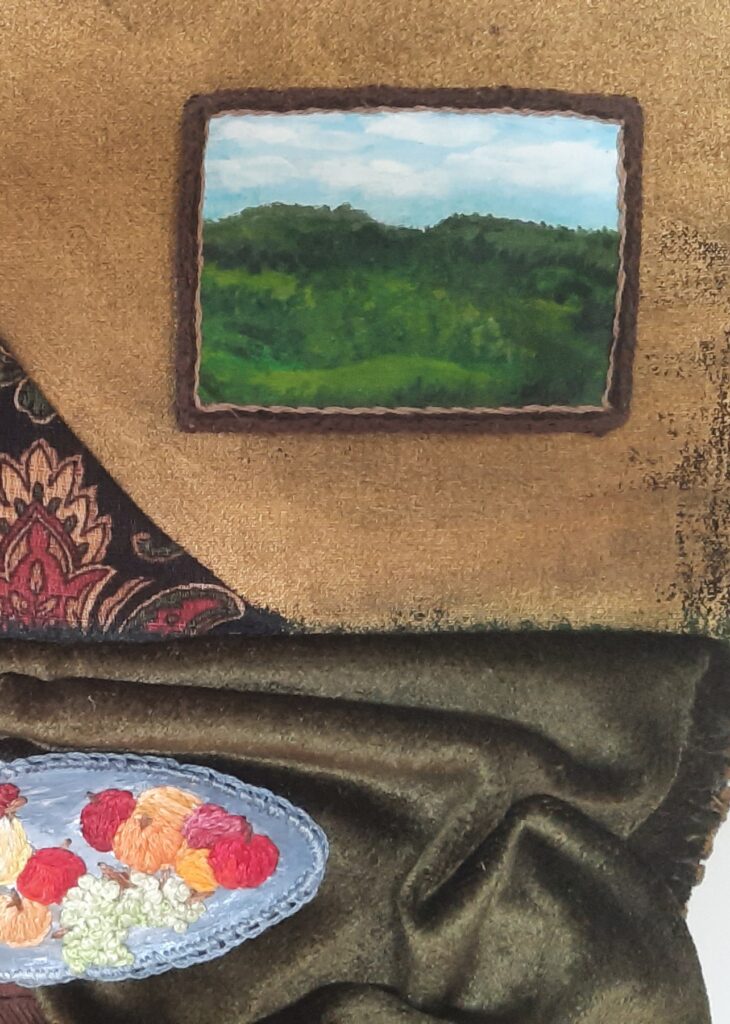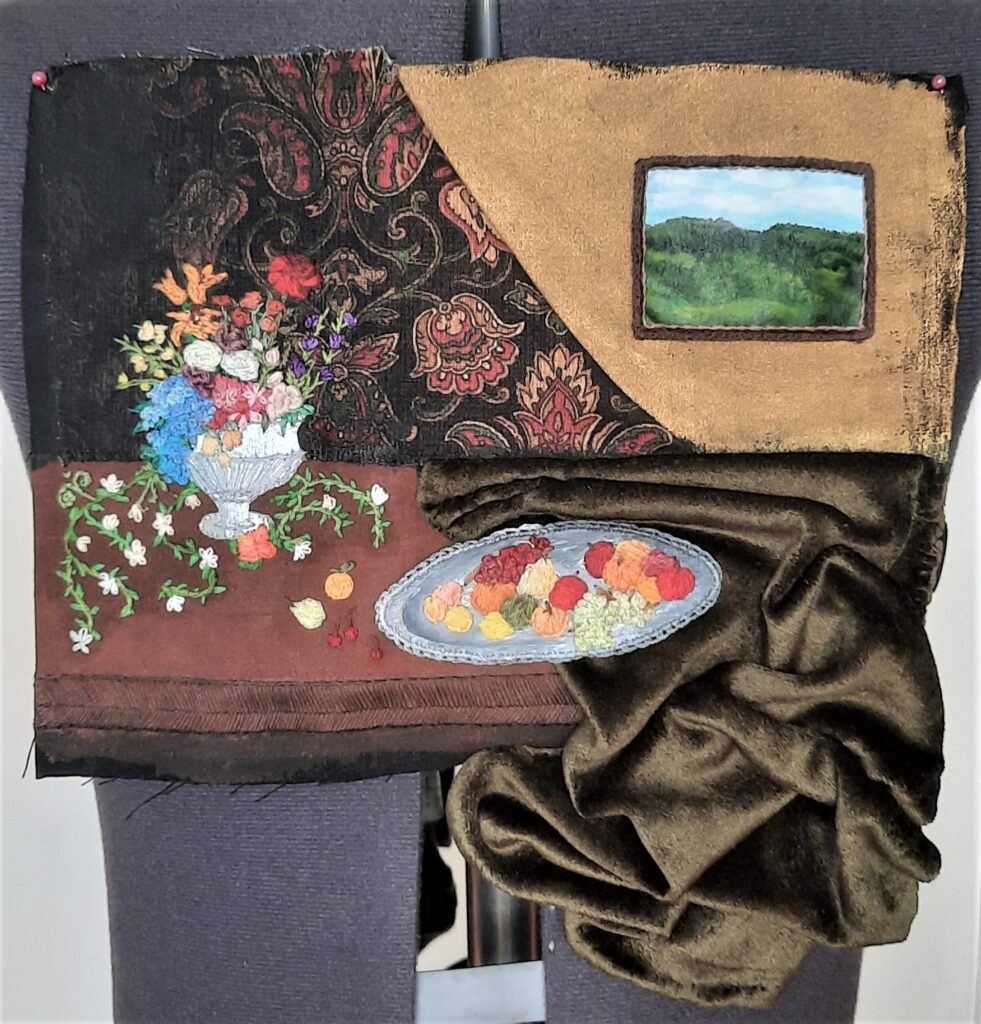 ♪♫
Fruits and Flower: embroidery on refuse plastic (rice sacks)
Tried out some weaving techniques and basic lace needlework, I might make a collage of some kind with the fabrics and trim seen below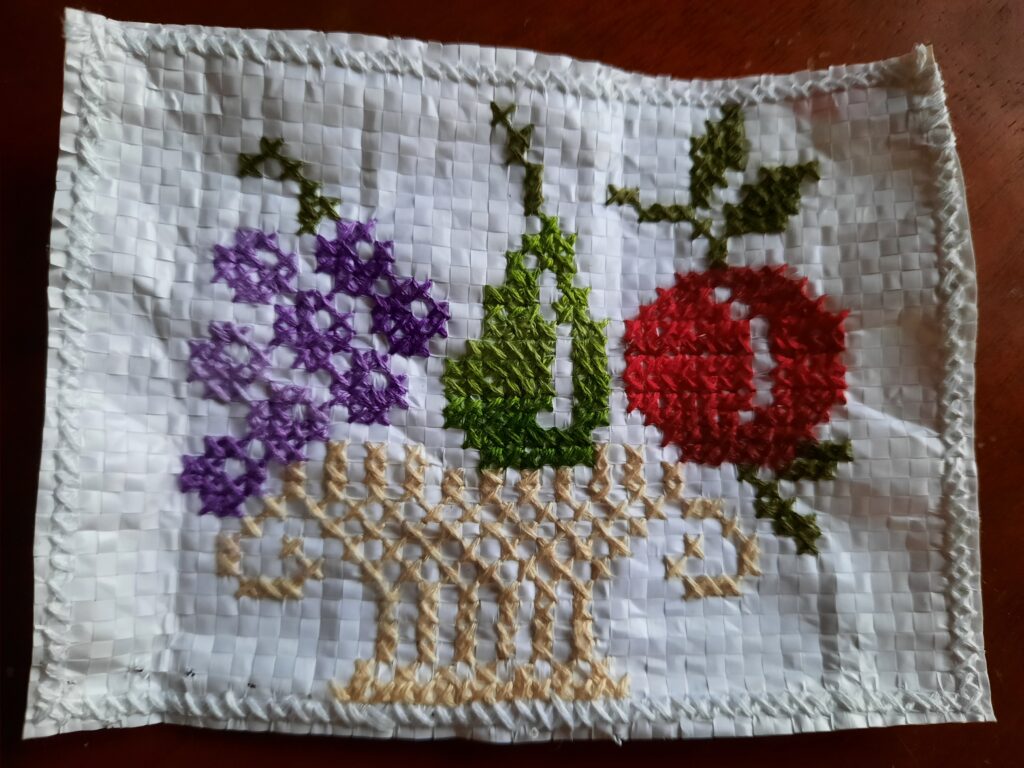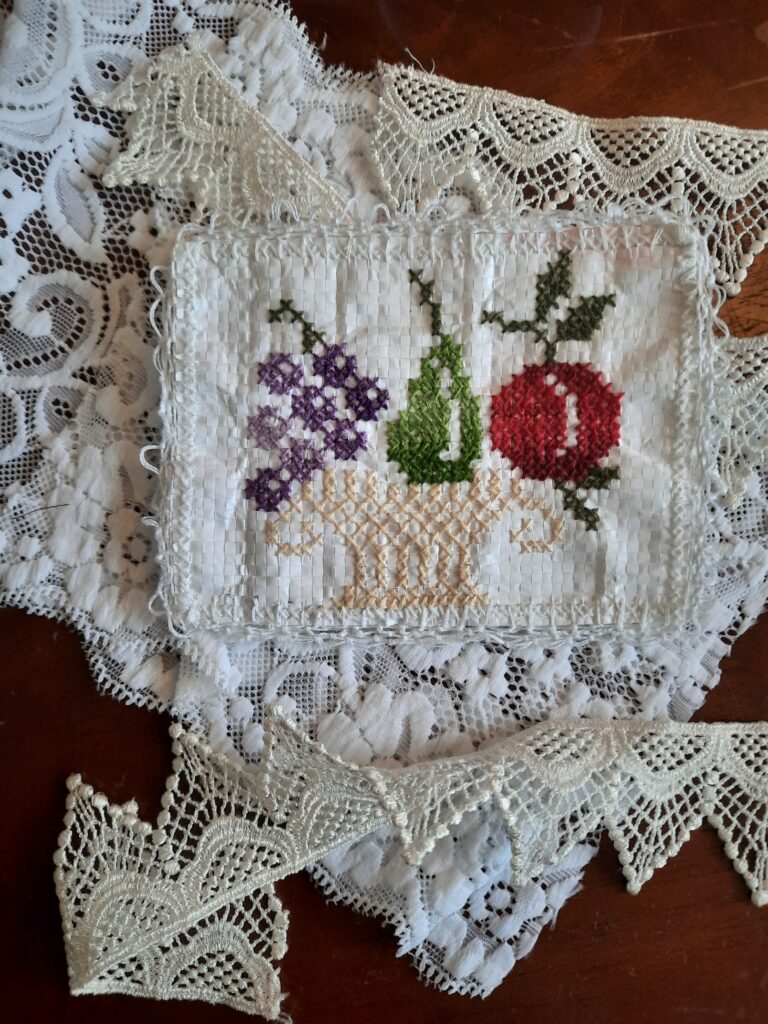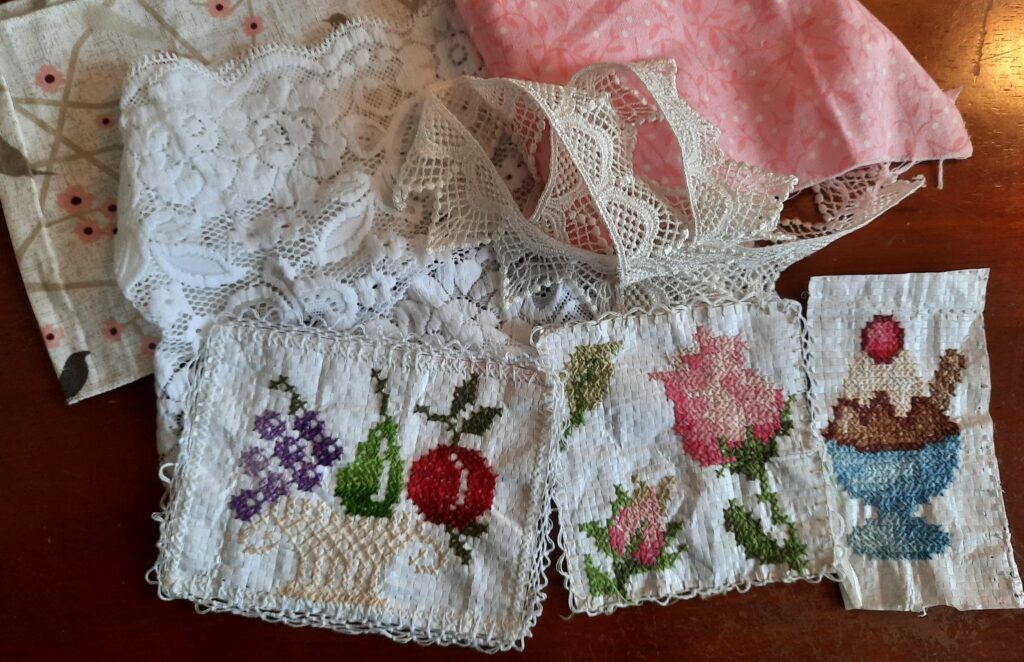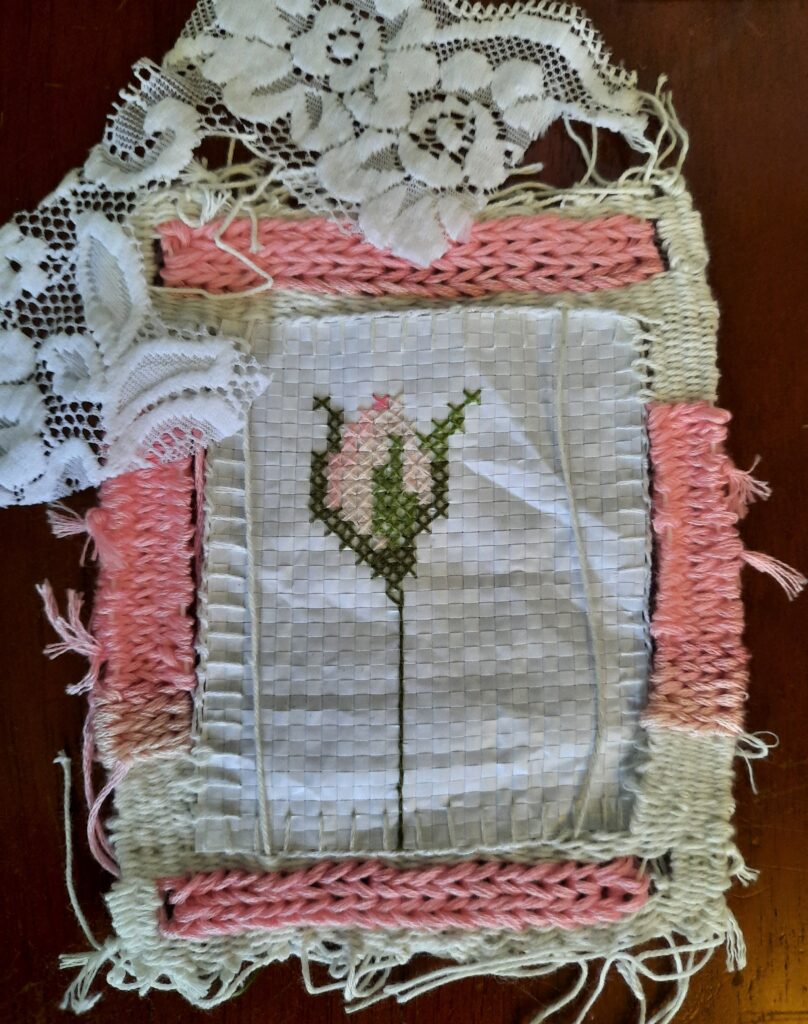 ♪♫
Cherry Wine: embroidery on refuse plastic (mesh from produce bag, hoop cut from a take-away container)
The mesh was tacked to the hoop before wrapping with floss. I sketched the image on paper and then taped the hoop to the paper and embroidered an outline to make sure I could line up the stitches and shape with the intersections of the mesh. Then I filled in details without the paper behind the hoop.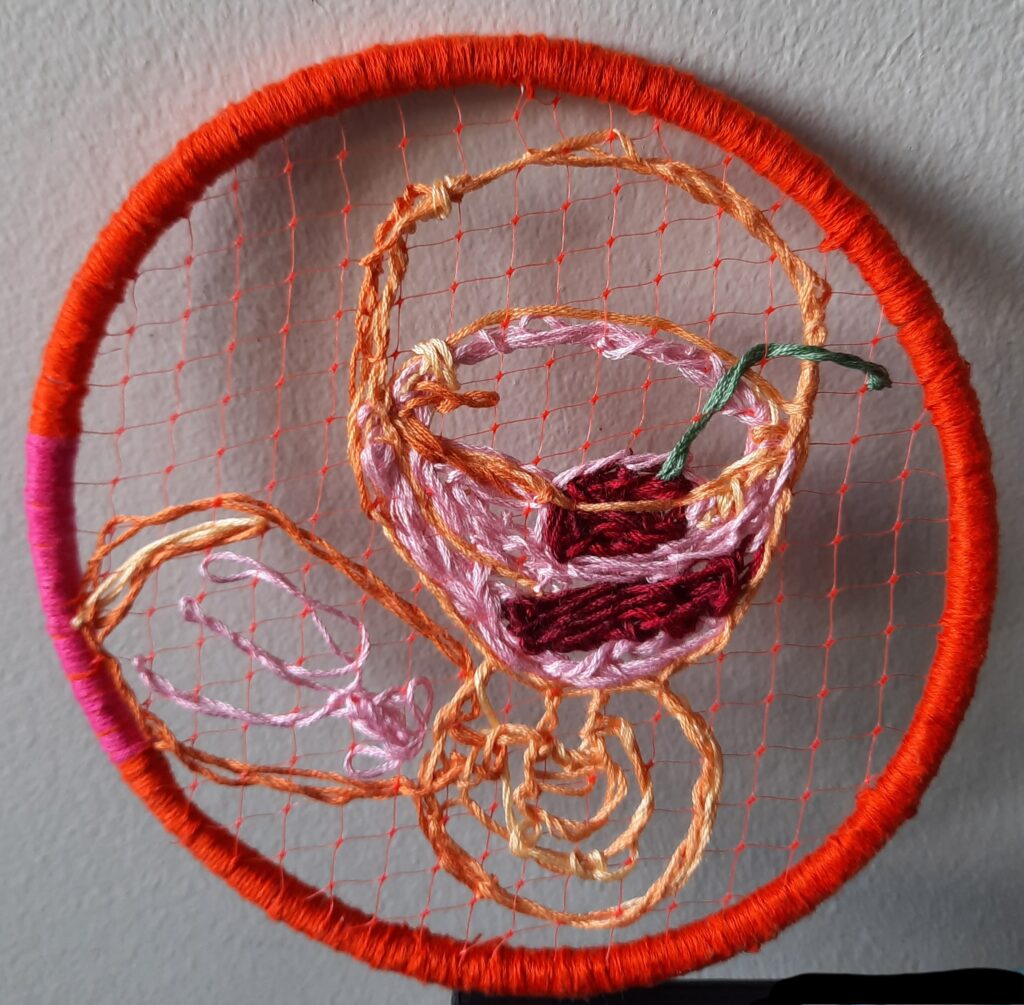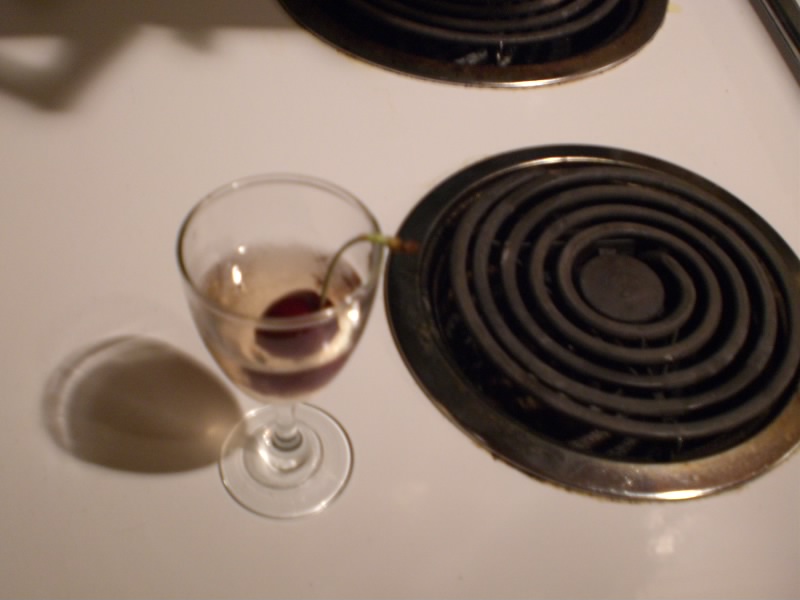 ♪♫
Colour-Mixing Fruit: embroidery on cotton
Lemon, mandarin, apple, grape, plum, and lime; a salad of colour. I might use the cotton piece to make a pocket for a garment at some point.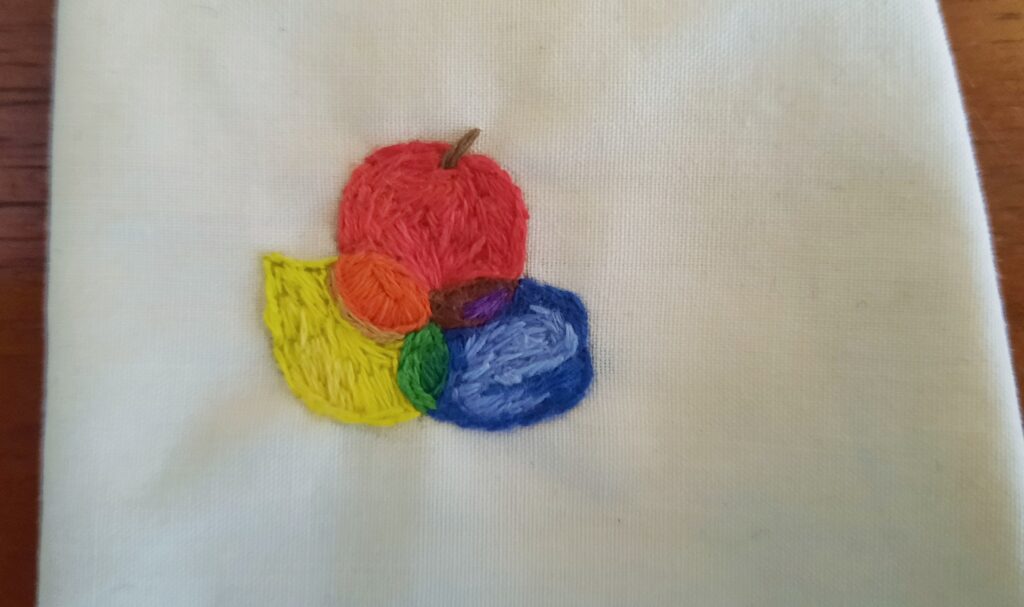 ♪♫
Apple Tree: embroidery on painted fabric
half finished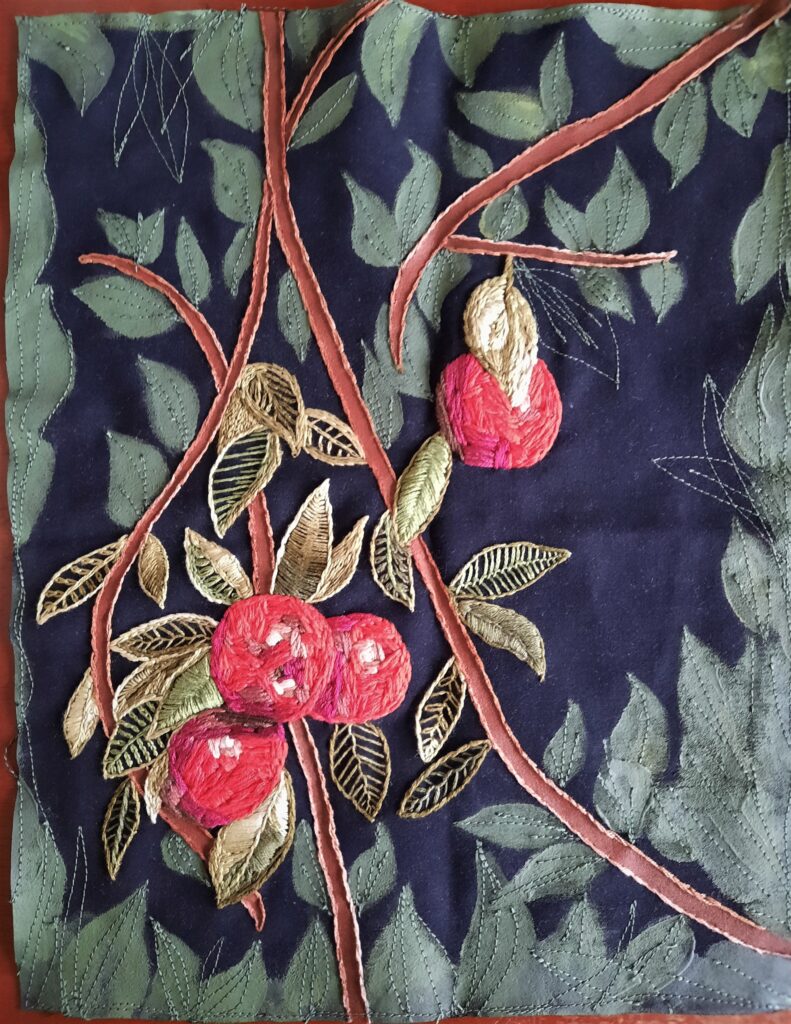 back to /projects/