In Quining Qualia, Dennett states "conscious experience has no properties that are special in any of the ways qualia have been supposed to be special" where qualia are considered "special properties, in some hard-to-define way." His appeals to intuition aim to defend these ideas, however, the examples he provides may fail to convince the reader as objections can be drawn based on an understanding of nervous system functioning and through examining human behaviour. Here, I'm interested in providing an explanation for qualia which does not rely on some intrinsic property of the mind, but a product of culture which influences, and is influenced by, individual humans and their subjective experiences.
To be facetious for a moment, if qualia did not exist, how could one explain why it is that humans feel compelled to spend energy, time, and money on creating, sharing, and experiencing art? Dennett might appeal to the nature of subjective experiences or perhaps to our motivation for seeking pleasure, however there is much more to subjective experiences than one's feelings or mental representations evoked by some stimulus. Knowledge surrounding a particular stimulus may shape the way it feels or appears from a first-person perspective; for example, mistaking a benign object for a threat of some kind. A coat and hat hanging on a wall hook inside a dark room may be mistaken for a person, perhaps causing one to feel threatened or startled by the apparent intruder, only to discover the truth after turning on the lights. The subjective experience prompted by the sight of the coat and hat is different than if the illusion had indeed been an unexpected guest, primarily due to the relief one is likely to feel at discovering the reality of the situation. In the case of experiencing art, subjective experiences may change over time or with repeated exposure, but our minds are also influenced by the minds of others. The ability to communicate our feelings to others introduces additional perspectives surrounding a particular stimuli, potentially altering one's own perception and subsequent experiences. These shared ideas or experiences are then represented through cultural artifacts, practices, or beliefs, and aim to depict associations between sensations and perceptions. In this way, qualia are a features of the natural world insofar as they are a result of evolution and human intelligence, becoming "real" as they shape the ways individuals experience and interact with various stimuli.
Not all subjective experiences become qualia though, as some perceptions are more difficult to articulate than others. How to articulate one's visual experiences of red? It may remind you of something, but it doesn't necessarily feel like much to merely look at a red object. I can infer that you probably see the colour red like I do when I consider your behaviour around colourful objects. If someone were to indicate their inability to distinguish colours in the same way that I do, I might perform a quick test to verify the experiential discrepancy. Regardless of individual perception however, there is still "something it is like" to see the colour red as most of us do and are able to create representations appealing to this visual quality. Articulating the nature of 'red' on its own is rather tough because its qualities aren't a composite of other visual qualities per say, at least not in the way that 'orange' is. From this perspective, qualia emerge through the act of communicating our experiences to others and through identifying the various phenomenological aspects they contain. Qualia feel real to humans because we use them to engage with artistic practices, almost like Dawkins' memes but saturated in visceral associations to various sensations and perceptions.
If qualia aren't real, then why does a collection of piano chords remind Debussy and other listeners of clouds? Language enables us to describe our subjective experiences using similes, where one environmental feature reminds us of something else. These associations are likely to follow certain regularities given the laws and constraints of our universe and our physiology, resulting in a similarities between subjective and shared experiences. I doubt any listener will associate Debussy's pieces with the eruption of Krakatoa, but it seems reasonable to assume some individuals may think of water rather than the sky when listening to Nuages. Thus, it could be suggested that stimuli may evoke a potential set of qualia that humans may refer to when considering their own subjective experiences. Exactly which qualia are included and excluded is roughly determined by how a stimulus affects individuals as a result of their physiological functioning.
Qualia are products of human culture, not biology. The evolution of primates along with their tendency to socialize and enjoy participating in shared activities gave rise to a shared experiences and various ways to depict or describe them. Human cultures create classifications, distinctions, and ontological categories as way to explain natural phenomena and to share knowledge. This collective idea on how our subjective experiences appear to others facilitates bonding as humans learn they are able to relate to the private experiences of others.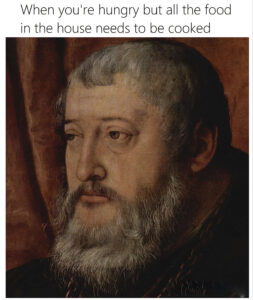 Works Cited
Dennett, Daniel C. "Quining qualia." Consciousness in modern science. Oxford University Press, 1988.