If you aren't familiar with the issues surrounding personal data collection by corporate tech giants and online privacy, I recommend you flip through Amnesty International's publication Surveillance Giants: How the Business Model of Google and Facebook Threatens Human Rights. I would also suggest reading A Contextual Approach to Privacy Online by Helen Nissenbaum if you are interested in further discussions on the future of data collection. Actually, even if you are familiar with these issues, read them anyway because they are very interesting and you may learn something new.
Both articles offer interesting suggestions for governments and corporations to ensure online privacy is protected, and it is clear top-down approaches are necessary for upholding human rights. Substantial effort will be required for full corporate compliance however, as both law and computer systems need updating to better respect user data. While these measures ensure ethical responsibilities are directed to the appropriate parties, a complementary bottom-up approach may be required as well. There is great potential for change if citizens were to engage with this issue and help one another better understand the importance of privacy. A democratic strategy for protecting online human rights is possible, but it seems quite demanding considering this work is ideally performed voluntarily. Additionally, I fear putting this approach into practice is an uphill epistemic battle; many individuals aren't overly bothered by surveillance. Since the issue is complex and technological, it is difficult to understand resulting in little concern due to the lack of perceived threat. Thus, there will always be a market for the Internet of Things. Moreover, advertising revenue provides little incentive for corporations to respect user data, unless a vocal group of protesters is able to substantially threaten their public image. Enacting regulatory laws may be effective for addressing human rights issues but the conflict between governments and companies is likely to continue under the status quo. Consumers who enjoy these platforms and products face a moral dilemma: is this acceptable if society and democracy is negatively impacted? Can ethical considerations regarding economic externalities help answer this question? If not, are there other analogous ethical theories which may be appropriate for questions regarding the responsibilities of citizens? If activists and ethicists are interested in organizing information and materials for empowering voters and consumers, these challenges will need practical and digestible answers.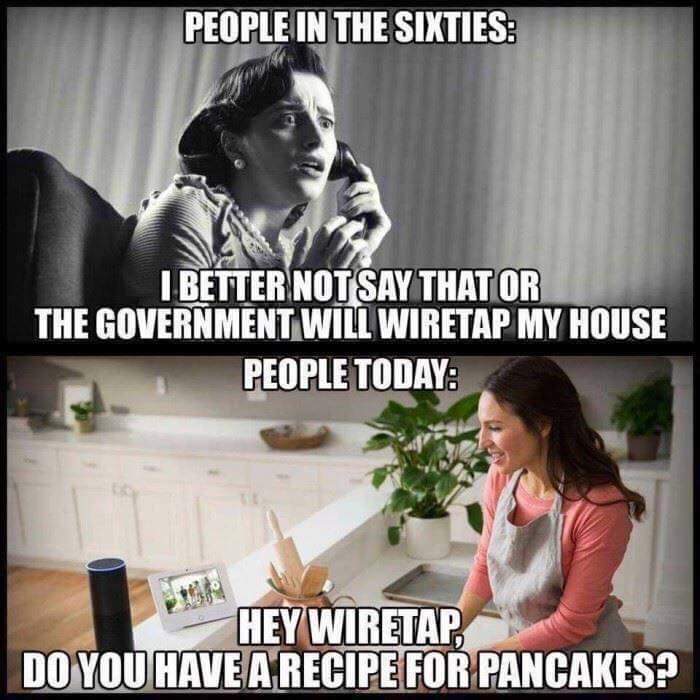 Works Cited
Amnesty International. Surveillance Giants: How the Business Model of Google and Facebook Threatens Human Rights. Research article, amnesty.org/en/documents/pol30/1404/2019/en/, 2019.
Nissenbaum, Helen. "A contextual approach to privacy online." Daedalus 140.4 (2011): 32-48.